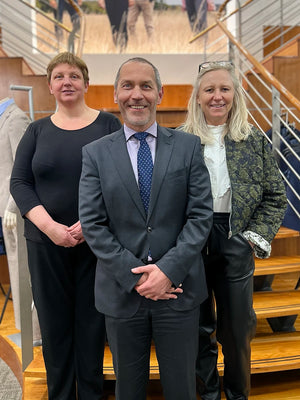 A Third-Generation Family Business
1928 to the present day
Founded in 1928, Coes prides itself on its commitment to providing a wide selection of quality clothing along with a high level of service and customer care. From the beginning, we have maintained a strong ethos centred around these principles.
We recognise the significance of providing exceptional service and customer care to generate a positive shopping experience. Our knowledgeable team and our efficient and friendly customer service staff create an environment where customers feel valued and supported.
Our Values
We've come a long way since 1928 by constantly pushing for innovation and change, challenging people's perceptions, and being at the forefront of style as it evolves. Throughout this, we have remained true to ourselves as an independent and family-run business, and kept our core values at the heart of everything that we do. We offer excellent service, we find the best and latest styles in fashion picked specifically with our customers in mind, and we encourage and engage in our communities creating strong and lasting bonds.
Service
Giving the best possible service to all customers is one of our core values. We not only stay honest to you but to ourselves and treat everyone as individuals for a unique and personalised shopping experience. It's our aim to make sure you leave with a smile on your face every time.
Community
Whether in-store or online, we believe firmly in creating a supportive and engaging community across all channels. Sign-up for our newsletter to discover our latest arrivals and check out style inspiration for your next event, or follow our social media for an insight into everyday life at Coes. Building relationships with our customers is one of our original, core values and allows us to offer a service that is truly tailored to you.
Style
Our close relationship with our customers allows us to curate a range specifically with your needs and preferences in mind. And with our knowledge, expertise, and passion for what we do, we're sure to find the best styles and brands there are to offer.